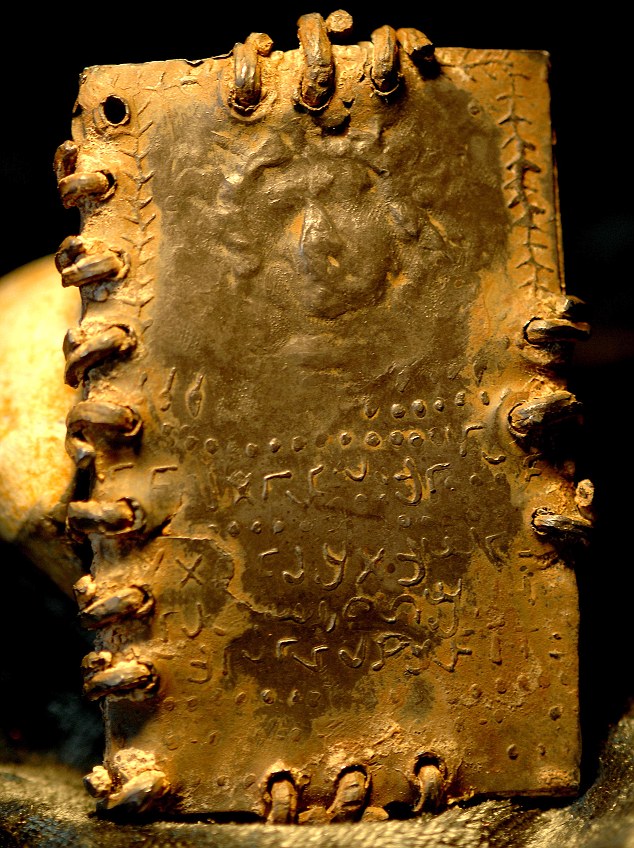 In reality there has been only one Christian, and he died on the Cross.
Said Friedrich Nietszche.
Is this the man whom Nietszche spoke of?
New archeological evidence says maybe. The fascinating photo bears the impression of what researchers say could very well be the earliest image of Christ.
From the London Daily Mail:
The tiny booklet, a little smaller than a modern credit card, is sealed on all sides and has a three-dimensional representation of a human head on both the front and the back. One appears to have a beard and the other is without. Even the maker's fingerprint can be seen in the lead impression. Beneath both figures is a line of as-yet undeciphered text in an ancient Hebrew script.

Astonishingly, one of the booklets appears to bear the words "Saviour of Israel" – one of the few phrases so far translated.

The owner of the cache is Bedouin trucker Hassan Saida who lives in the Arab village of Umm al-Ghanim, Shibli. He has refused to sell the booklets but two samples were sent to England and Switzerland for testing.

A Mail on Sunday investigation has revealed that the artefacts were originally found in a cave in the village of Saham in Jordan, close to where Israel, Jordan and Syria's Golan Heights converge – and within three miles of the Israeli spa and hot springs of Hamat Gader, a religious site for thousands of years.