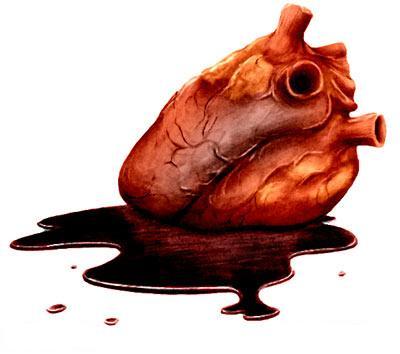 The translators of the earliest English bibles were monks immersed in Latin. This is important to remember since they were translating directly from Greek, and agape, the Greek word from which charite ultimately derives, is in Latin caritas, meaning "To esteem highly."
Caritas never really denoted what charity denotes today: namely, giving things away for free.
According to Oxford, caritas meant "Dearness, fondness, affection; love founded upon esteem."
It was specifically contrasted with amor, a word with a distinctly physical connotation. Oxford goes on to define the original meaning of charite (as opposed to caritas) as "Benignity of disposition expressing itself in Christ-like conduct."
The word caritas quickly passed out of the monasteries and the churches, where Latin was so frequently used, and into the then more common usage: cheritet or cherite — both deriving from the word cher, meaning "dear," "dear one," or "to hold dear."
Indeed, to this very day, the word "cherish" means exactly that.
In addition to all this, there was for the same Greek word another Latin word used in those first biblical translations: dilectio.
Like caritas, the word dilectio also meant "To esteem highly."
Etymologically, it is significant because later translations, starting in the 16th century, began rendering dilectio as love, and caritas as charity; so that some of the very earliest bibles were already using love and charity interchangeably, just as the first translators had used caritas and dilectio interchangeably.
Gradually, as the decades and centuries passed and more and more translations were produced, the word love was increasingly substituted for the word charity, until by 1881, the Revised Edition of the King James had completely replaced charity with love. That of course is how it stands today.
Love, in other words, made caritas and dilectio into one.
Remember, though, that these words, as well as the Greek word agape from which they originated, all meant "Dearness, fondness, affection; to esteem highly."
(It is perhaps worth noting also that decades before the King James translation, there was the William Tyndale New Testament, and Tyndale chose the word love instead of charite.)
From a New Testament perspective, it is, I think, virtually beyond dispute that love is the most important theme that the gospels and the epistles propound. In fact, I believe that if you were to distill the entire New Testament down to its fundamental principle, the one thing that would remain is love. No thinking person, atheist or not, can in my opinion reasonably deny that.
And yet if that's the case, why are we still left feeling slightly unsatisfied about what, precisely, it all means?
Thomas Aquinas, as he so often does, offers some help:
Natural things desire what is in conformity to their nature. . . Now, in every appetite or desire, love is the principle of the movement that tends toward the end which is loved. In natural appetite the principle of such movement is the connaturality that exists between the one who desires and the end to which he tends. We might call it a natural love.

Natural love is nothing more than the fundamental inclination which is stamped upon every being by the Author of nature.
Thomas Aquinas, like his teacher Aristotle, thought that the highest love was friendship. Both men, however, believed that friendship was just a precursor to understanding the love that is, in Aquinas's words, caritas (charity). One of the first questions Aquinas poses in his tract on charity is whether charity equals friendship. He answers thus:
According to Aristotle (Ethics VIII, 4) not all love has the character of friendship, but only that love which goes with wishing well, namely when we so love another as to will what is good for him. For if we do not will what is good to the things we love but rather, we will their good for ourselves, as we are said to love wine, a horse or the like, then that is not love of friendship but a love of desire. For it would be foolish to say that someone has friendship with wine or a horse.

But benevolence alone does not suffice to constitute friendship; it also requires a certain mutual loving, because a friend is friendly to his friend. But such mutual benevolence is based on something shared in common.
In the fullest sense, love, charity, caritas, delictio — whatever you wish to term it — is not just another passing emotion; it's a way of life. It's a state of mind. It's the highest. It is moral perfection. It's the way one should always strive to be — which is to say: happy, kind, patient, relaxed, honest, confident, neither arrogant, nor jealous, nor unjust, always slow to speak and always swift to hear.
These are virtues grounded in reality, without any reference whatsoever to God.