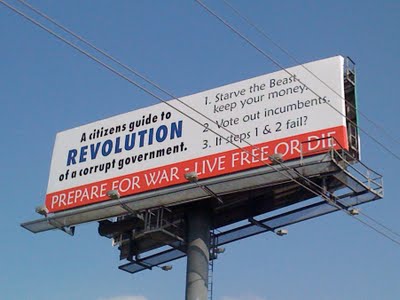 This giant billboard was posted along I-70 in Lafayette County, Missouri. If you can't quite make it out, it displays this message: "A Citizens Guide to Revolution of a corrupt government."
It then displays the following list of actions:
1. Starve the Beast.
2. Vote out incumbents.
3. If steps, 1 & 2 fail?
Prepare for War –Live Free or Die
That billboard replaced a previous one: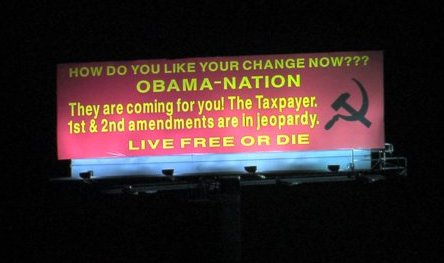 According to Think Progress: "It's unclear who the owner of the billboard is, but the first one was the work of a 'Missouri businessman.'"
Radical?
Maybe, maybe.
And yet in any society — and perhaps America most especially — you can restrict freedom only so much before people will naturally revolt, as people naturally should.
Freedom is not "granted" by bureaucrats. Freedom is a birthright — to every single human being.